Summer School

About St Edmund's

An industry-leading UK Summer School.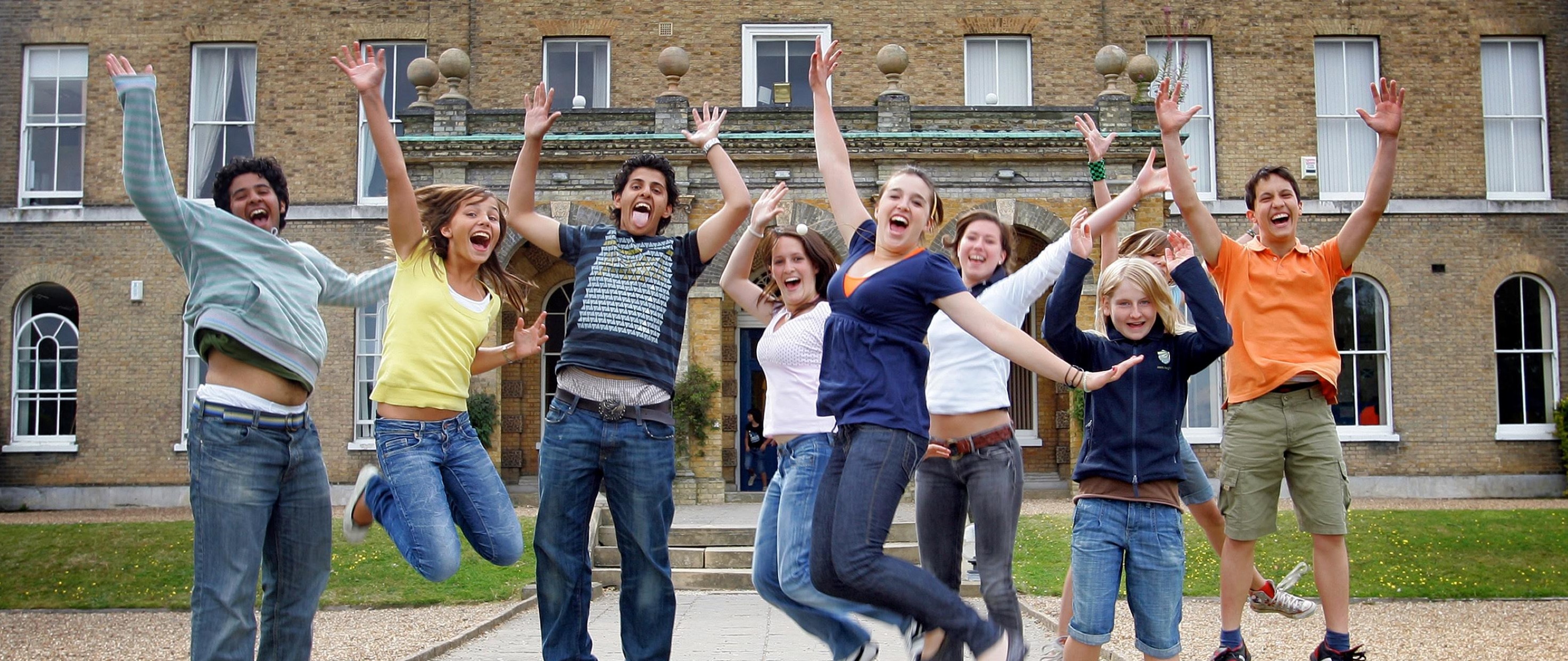 St Edmund's College was founded in 1568 and is set in an impressive 400-acre site where our historic campus offers modern facilities in a magnificent country setting, providing a safe and stimulating environment for young minds.
We have a long-established tradition of welcoming students from all over the world and our Summer Schools have been offering programmes for over 25 years.
At the St Edmund's College Summer School, we believe that for children to grow up prepared for life in the 21st century, education must focus on the whole individual.  Our programmes offer students a fully integrated experience where they can learn, explore and develop through a mixture of classwork, excursions, artistic expression, sports, fun, relaxation and socialisation.
Our summer school programmes provide 22 hours of class-based and instruction-based teaching per week, a full schedule of on and off-site activities and full day off-site excursions twice a week.
Why choose St Edmunds?
A truly multicultural summer school
With a mixture of students studying English language, students who are already native English speakers and British students attending our summer schools, we create a truly multicultural and international experience for everyone.
Fixed course dates for a true community experience
We have fixed course dates, rather than rolling enrolments, which provides a better experience for our students.  Everyone has their first day together, grows in confidence together and forms a real community.  This avoids the experience of a student arriving on their first day and feeling that everybody else already knows each other.
English tuition and Global Skills options
Some students may be new to learning English language, others might be bilingual, and some may be fluent speakers looking to experience the British boarding school life and culture.
We offer tuition to suit different language abilities or an option for students who already have a high level of English language proficiency with particular focus on Global Skills lesson content.
Action packed, fun and engaging personalised timetables
Our programme has options for different abilities and interests, promising you an amazing experience you will remember for life. We pride ourselves on the variety of activities on offer, ensuring that there really is something to excite and stimulate everyone.  These experiences are not just fun and a change from the classroom, but also a great opportunity to try new things and learn new skills.
Students supervised by caring, qualified and enthusiastic staff
The welfare of our students will always be our number one priority and our care for them is of an exceptionally high standard with a staff-to-student ratio of 1:4 which is among the best in the industry. 
During off-site excursions, older students (14+ years) have more freedom to explore, with pre-arranged check-in points, while younger students are continually supervised by our staff.
Two educational excursions per week
The opportunity to experience education outside the classroom is always an exciting adventure.  Some excursions are educational, others are for sight-seeing but all are met with eager anticipation by students as an opportunity to combine culture with fun as we explore the UK together.
On site accommodation in our boarding houses
All students live in the St Edmund's College boarding houses which are situated in the main buildings and have all reached the high standards required by school inspectors.  After a very busy day of classes and activities, there are TV/common rooms and games rooms for the evenings plus computer rooms and full Wi-Fi connectivity throughout the College.
British Council accredited for the teaching of English in the UK
Our 'Global Skills in English Summer School' content is accredited by the British Council for the teaching of English in the UK, and was awarded 13 areas of strength in our latest inspections (2017) which means that this specific summer school programme and content is ranked in the top 5% of UK English language centres.