Summer School
Blog
The latest from St Edmund's College Summer School.
Meet Marie
Posted on 14 September 2021 by Marie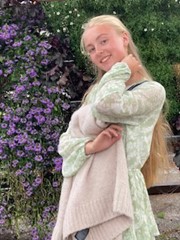 Hi, my name is Marie, and I am from Norway. I have attended the St Edmund's College Summer School two years in a row in a 3-week span, and I am going to tell you a bit about my time there.
The first year I attended I had just turned 14, but I had already been thinking about going for a year. I learned about St Edmund's College from a good friend of mine who had attended some years earlier. I was so excited and could not wait, even though I didn't know anyone. My parents weren't exactly thrilled by the idea, but I was determined.
A lot of people don't understand why someone wants to spend some of their precious summer break at a summer school, but I am going to tell you why. Of course, there are a lot of reasons but there are some I feel reflect more on St Edmund's College than others. Well, I could start by telling you that St Edmund's College is so much more than a summer school. After my two years I have made friends for life, learned about different cultures and gained a lot more skills in both written and oral English. This has given me an advantage later in my education.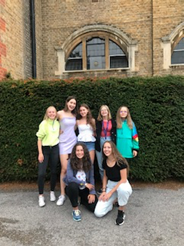 Apart from the lessons I learned a lot during our excursions. It gave us a great opportunity to learn outside the classroom as well as giving us more insight on the English culture and testing our oral skills. We visited places I wouldn't even thought of going to but are grateful I have experienced.
As mentioned earlier I have attended the St Edmund's College Summer School twice and my second year I managed to fracture my left index finger on my second day. To be honest it was a bit scary, I have always been a very careful person. In addition, I hadn't fractured anything before that in my life and doing it in another country without my parents around, was something quite new.
The following day two houseparent's took me to two different hospitals where I got a temporary splint and a new appointment to get a permanent splint. All of this went fast and back home I had some quite worried parents. I know it was only a finger and it could always be a lot worse, but parents will always be parents. Either way my Houseparents and the staff members at St Edmund's College where amazing with following up on me and communication with my parents.
The last thing I want to say is that I don't know anyone who regretted going to the St Edmund's College Summer School. Yes of course some missed home, but after you get to know all these amazing people you do not want to go home in the end. That's what makes St Edmund's College so special, and I loved every minute. Unfortunately, because of the Covid-19 pandemic I couldn't attend the summer 2020. But I am planning to meet some of my friends form St Edmund's College when it is safe to travel again.