Summer School
Blog
The latest from St Edmund's College Summer School.
Meet Casper's Mum
Posted on 18 June 2021 by Jolande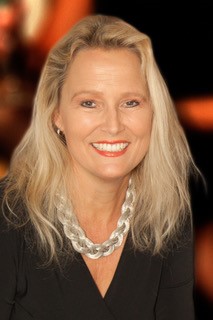 My son was 15 years old when he went to the Summer School. It was the first time he was away from home for three weeks as well as going abroad and flying alone. I thought it was quite a big step and I was also very worried.
In the beginning, I spoke to him regularly on the phone and he was very enthusiastic. But more and more days went by without speaking to him. I hated that. Only afterwards did I understand that he enjoyed it there so much that he had no time or forgot to call. I was worried, but totally unjustified.
If I had only known how well it was organised and how safe it was, I would have been much more relaxed during those three weeks.
The food is excellent; there are plenty of healthy things they can eat. There is supervision. Also when they have a day trip or excursion. What I really liked to hear was that if they went to a town or a shopping centre, they can walk around freely, but they have to walk in a group and report every 1.5 hours. Very nice arranged (for a worried parent).
As a family, we have travelled extensively in different parts of the world, but his three weeks of Summer School is the experience he is the most enthusiastic about. However, the biggest "advantage", as I call it, was what happened afterwards.
My son is a student who does his best at school, but is also easily satisfied if he gets a pass on his tests. This changed after the Summer School. He realised that the world is bigger than the Netherlands, because of all the different nationalities he met and his nice young teacher of the Summer School, who came from Australia. He also realised that he is responsible for his own future and that he wanted to study on a campus in the United States. Because that is the closest thing to the experience he had at the Summer School.
He studied hard and seriously and strived to get good grades to make sure he got accepted there. It was great to see that. I was therefore very disappointed that Covid did not allow him to attend the Summer School a second time the following year. I really wanted him to.
Looking back, three weeks of Summer School is one of the best things I could have given him. In the meantime, my son succeeded in getting accepted at an American university and the Summer School played a very important role in this. He regularly referred to this experience in his conversations and in the essays that had to be written and it has given his self-confidence an enormous boost. If I only had known all this in advance....  ☺
Jolande