Summer School
Blog
The latest from St Edmund's College Summer School.
Meet Mr Cam
Posted on 09 June 2021 by Mr Cam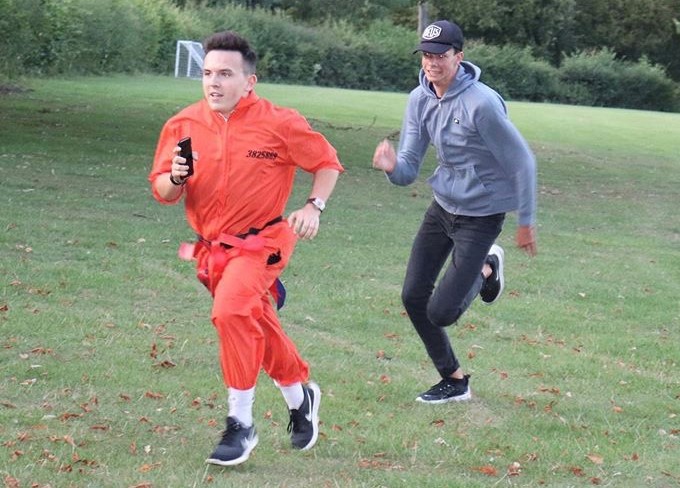 Hi, I'm Mr Cam and I can't wait to get back to St Edmund's next summer to enjoy the summer school. It will be my second summer and with everything currently going on in the world, a summer of fun activities is exactly what we all need.
I will take on the role of 'Boys Residential Team Leader' (i.e., Boys Manager) as well as continuing my role as 'Activities Coordinator', where I will plan fun activities for each day for everyone to enjoy.  If there are any activities that you would like to see at the St Edmund's College Summer School, then please do let us know and I'm sure we can sort that out.
You really couldn't find a better way of spending your summer, than at St Edmund's College. There are activities every day for everyone, from football to arts and crafts, film night to volleyball and off-site trips for bowling, laser tag and Go Karting.  Oh, and if you fancy cooking…we've got that covered too.
One of my favourite parts of the summer school is the various off-site excursions we go on. In the past, I have been on trips to Wimbledon Tennis, great Theme Parks and visits to Central London where you can explore the shops and attractions it has to offer.
Another aspect of the summer school I can't wait to experience again is meeting all the other House Parents and students. It will be great to see all the returning staff and students, whilst also getting to know everyone who's new to the summer school. You really will make great friends at St Edmund's College and you will not want to leave.
Other highlights include the 'End of Course Show', where the House Parents are sure to make fools of ourselves.  Some may remember me in a dress a couple summers ago!  I hope to also start up the Football tournament on Sunday evenings on the Front Lawn, I'm sure us House Parents will aim to go the whole summer without defeat again….see if you can beat us!
Hopefully we can have a summer to remember! See you all soon.
Mr Cam