Summer School
Blog
The latest from St Edmund's College Summer School.
International Travel Update
Posted on 16 March 2022 by Summer School Director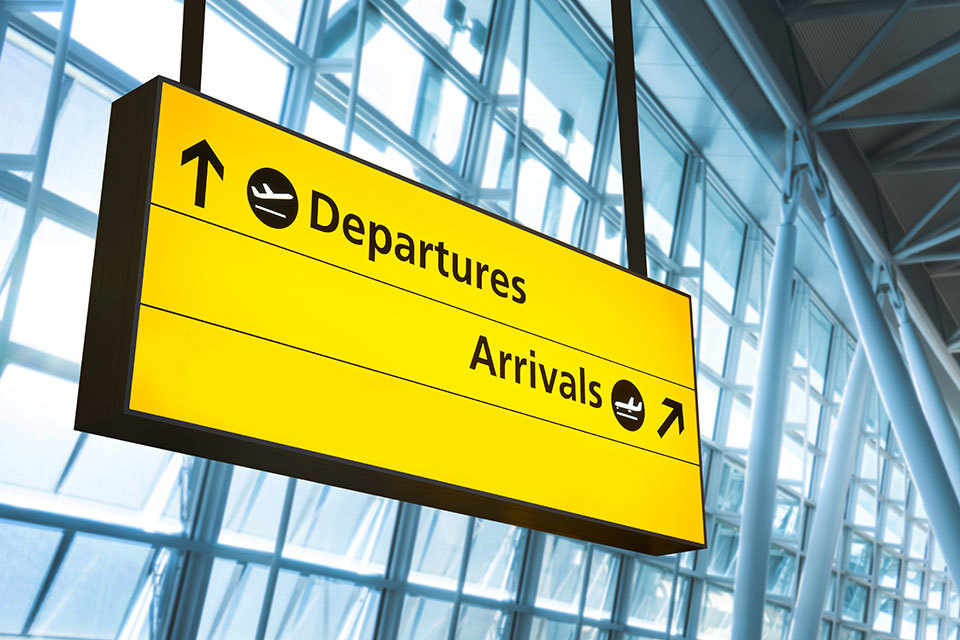 I wanted to share a quick update with you on the further reopening of the UK international travel market.
Monday 11 October 2021:
From this date, 47 countries and territories were removed from the UK's red list, making it easier for more people to visit the UK.  Eligible fully vaccinated passengers and eligible under 18s travelling from countries and territories not on the red list, can do so with just a day 2 PCR test, without the need to enter hotel quarantine.
Monday 24 October 2021:
The planned simplification of testing requirements for eligible arriving passengers has now come into effect in England.
Eligible fully vaccinated adults and under 18s from approved countries can now take the cheaper lateral flow test instead of a PCR test when arriving in the UK.
This makes travel to the UK cheaper and simpler for students arriving from over 100 counties on the UK's approved list of countries (i.e. those vaccinated with a UK-approved vaccine) and all under 18s from the same countries.
St Edmund's College is authorised by the Department of Health & Social Care (DHSC) to administer COVID-19 travel testing for Fit to Fly, Day 2, Day 5 and Day 8 tests.  These tests can be administered on our campus by our Health Centre staff.
Monday 1 November 2021:
The seven remaining countries will come off the UK's red list.  This means that students arriving from any country will not need to enter the managed hotel quarantine system.  They will need to quarantine in their accommodation for 10 days, unless they meet the conditions below.
Passengers who are exempt from quarantine also have reduced Covid test requirements. Before travel, they just need to book a Covid test for day two after arrival, and they need to complete the UK passenger locator form. 
St Edmund's College is authorised by the Department of Health & Social Care (DHSC) to administer COVID-19 travel testing for Fit to Fly, Day 2, Day 5 and Day 8 tests.  These tests can be administered on our campus by our Health Centre staff.
Also, 30 more countries will be added to the UK's approved vaccine programme list.
 All under 18s from these countries can arrive without quarantining.  For adults, it will depend on whether they are fully vaccinated with a UK-approved vaccine. 
Monday 22 November 2022:
The British government will recognise vaccines on the World Health Organization's Emergency Use Listing (WHO EUL). As a result, Sinovac, Sinopharm Beijing and Covaxin will be added to our list of approved vaccines for inbound travel, benefitting more fully vaccinated people from countries such as the United Arab Emirates, Malaysia and India. The US also recognises the vaccines on the WHO EUL for inbound travel.
Passengers who have been fully vaccinated and have received their vaccine certificate from one of over 135 approved countries and territories are not required to take a pre-departure test, day 8 test or self-isolate upon arrival. Instead, passengers will just need to pay for a lateral flow test to take before the end of their second day, post-arrival.
The British Government will recognise the following vaccines: Pfizer BioNTech, Oxford AstraZeneca (including Covishield), Moderna and Janssen (Johnson and Johnson), and WHO EUL including Sinovac, Sinopharm Beijing and Covaxin.
This comes as the government simplifies travel rules for all under-18s coming to England who will be treated as fully vaccinated at the border and will be exempt from self-isolation requirements on arrival, day 8 testing and pre-departure testing. They will only be required to take 1 post-arrival test and a confirmatory free PCR test if they test positive.
All students under the age of 18 will no longer have to quarantine on arrival to England and Northern Ireland.
Tuesday 30 November 2021
Due to the emergence of the new Omicron variant of Coronavirus, there has been a change in travel requirements and restrictions for those wishing to travel to the UK.
These new temporary and precautionary measures were introduced from 04:00 on Tuesday 30 November and will be reviewed.
All travellers arriving into the UK must take a PCR test provided by a private test provider on or before day 2 and self-isolate in their home or the place they are staying until they receive a negative result (lateral flow tests will no longer be accepted). This new measure applies adults and 5-17 year olds.
All close contacts of suspected Omicron cases must self-isolate, regardless of their vaccination status. They will be contacted by NHS Test and Trace.
The Department for Education updated its guidance, strongly advising that face coverings should be worn in communal areas in all educational settings by staff, visitors and pupils/ students in year 7 and above, unless they are exempt.
November and December 2021
Due top the rise of the Omicron variant, travel rules changed to help tackle the spread of Coronavirus.
All fully vaccinated travellers over the age of 12 must show proof of a negative lateral flow or PCR test taken in the 2 days before coming to the UK.  Fully vaccinated travellers must also pay for a PCR test within 2 days or arrival in the UK, and self-isolate while waiting for the result of that test.
Travellers who are not fully vaccinated must take PCR tests on both day 2 and day 8 after arriving in the UK, and self-isolate for 10 days.
Friday 7 January 2022
The UK Government have announced the following changed to travel regulations.
Temporary additional measures announced in November / December, to reduce the spread of the Omicron variant, have now been removed.
From now onwards, all adults who qualify as full-vaccinated and all under 18s, do not need to take a pre-departure test and do not need to self-isolate while waiting for their post arrival test results.
Sunday 9 January 2022
Fully vaccinated adults and all under 18s can now take the less expensive lateral flow tests rather than a PCR test.  However, if their test result is positive, they will then need to self-isolate and take a PCR test to confirm the lateral flow test results.
Friday 11 February 2022
Fully vaccinated travellers (who have had two doses) and under-18s will no longer need to take a lateral flow test two days after they arrive in England.  This means that all testing measures have now been removed.
All passengers will still need to fill in a passenger locator form.
The following countries and territories have also been added to the approved proof of vaccination list: Algeria, Cape Verde, China, El Salvador, Guatemala, Iran, Kazakhstan, Kyrgyzstan, Macao, Mexico, São Tomé and Príncipe, South Sudan, Timor-Leste, Togo, Tonga and Turkmenistan.
Friday 18 March 2022
The government will remove all remaining COVID-19 international travel restrictions for all passengers.  This means:
from 04:00am on the 18 March, no-one entering the UK will need to take tests or complete a passenger locator form.
no quarantine period is required.
remaining managed hotel quarantine capacity will be stood down from the end of March, making the UK one of the first major economies to end all COVID-19 international travel rules
In part, this is possible because of the success of the UK's vaccine and booster rollout, with 86% of the population having received a second dose and 67% of the population with a booster or third dose.
Updates
Summer 2022 is a long time from now and we expect international travel rules to change several times before then.  We will update this page with information as it becomes available.